Submit your details below to download the report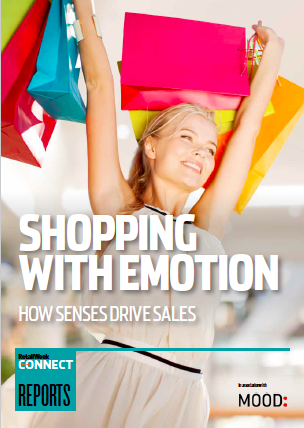 CHANGE THE MOOD, CHANGE THE OUTCOME
Since creating the background music industry more than 80 years ago, Mood Media has constantly changed and evolved in order to ensure we can best consult all of our clients – from designer boutiques and banks to restaurants, hotels, supermarkets and high street big hitters – on how each of their businesses can benefit from creating a physical environment that engages with consumers in a holistic way.
With this study showing that as much as 90% of sales are still made in-store, despite online evolving and having a bigger impact on the way we shop, the high street still proves to be leading the way.
This report aims at gaining a deeper understanding of what it is about the bricks-and-mortar shopping experience that keeps shoppers engaged while in store and willing to come back, choosing the physical store over or beyond online shopping.
On the one hand, the increasingly digital world we live in makes us have high expectations on choice and personalisation while in store. On the other hand, it makes us crave sensorial experiences and emotional connections. Customers feel the need to have an engaging physical experience when shopping and it is the retailers' duty to ensure that, once they are in store, consumers don't just feel like they are buying a brand, but that they engaging with it and living it.
The key learning? When you change the mood, you change the outcome.
This report gives us, and hopefully you, the tools to help create a marketplace where every brand can define and bring to life its own unique mood in order to create greater and longer-lasting emotional connections with its consumers via their physical shops.
Ota yhteyttä
Nosta asiakaskokemus uudelle tasolle Mood:MEDIAN avulla. Ota meihin yhteyttä jo tänään.